On Treatments
'
A real gift is this chocolate ritual, with 100% cocoa. Benefits: Chocolate is a cosmetic element that provides hydration and nutrition to the skin The chocolate performs, at the same time, a draining and anti-cellulite action. Reduces stress and improves elasticity of skin. It also provides minerals, trace elements and vitamins to skin. Chocolate through […]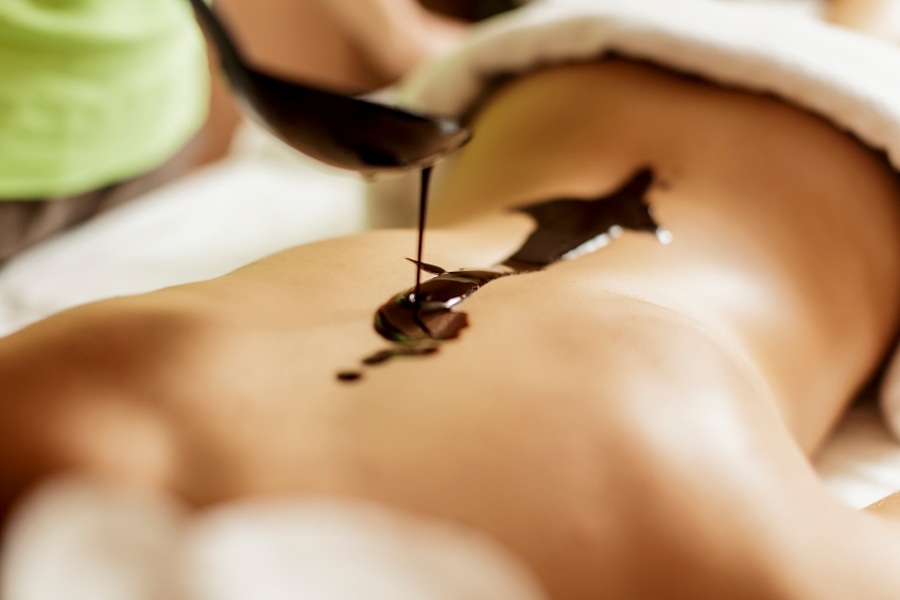 A real gift is this chocolate ritual, with 100% cocoa.
Benefits:
Chocolate is a cosmetic element that provides hydration and nutrition to the skin
The chocolate performs, at the same time, a draining and anti-cellulite action.
Reduces stress and improves elasticity of skin.
It also provides minerals, trace elements and vitamins to skin.
Chocolate through skin causes our brain to secrete serotonin, the hormone that produces happiness, tranquility and relaxation.
This treatment consists of:
Body exfoliation with natural agents that eliminate impurities and giving the skin a silky and satiny appearance.
Application of molten cocoa on the skin (except face) to absorb topically all the properties it offers us
Wrap for about 20 minutes
Draining massage with a cream based on chocolate or natural yogurt that helps eliminate fluid retention and decongest the skin.
Treatment duration:
60min
Starting Price From €65 / Day